From engineering to production, this collection has all the professional-grade tools needed to help your entire team carry out their best work.
Beginning August 08th the Product Collection as you know it will be renamed Product Design & Manufacturing Collection and will include key products such as Inventor Professional, AutoCAD, Nastran In-CAD and HSM in addition to other software.
Subscription to the Collection provides you with the single best access to the design and manufacturing technology portfolio. It does this because it provides a tightly integrated worflow that delivers a high return on investment behind the 3D modeling and parametric process, that has been put in place within design and engineering departments.
As an Inventor user, you still want and need access to AutoCAD. So what Autodesk want to do is create a better value collection for customers who's workflow mainly relies on Inventor.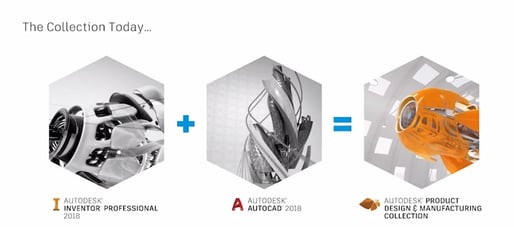 What Autodesk want to do is proivde you to the collection with the best Inventor so in an effort to achieve this, thay have integrated, Nastran IN-CAD for full non-linear analytical simulation capabilities and HSM for full five-axis machine programming directly inside of the collection.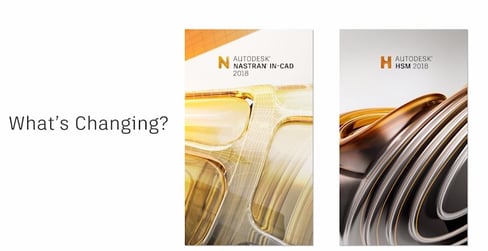 This will assist customers in extending the use of their Inventor data across the rest of their business. 
Autodesk's Core Message: "Your best work, our best Inventor"
The reason it's the best Inventor, by integrating these technologies, Autodesk is building a smooth, consistent workflow that operates directly inside the Inventor canvis.
Everything you need: Run your entire product development process with an end-to-end solution that includes 2D & 3D design, advanced simulation, 2.5 - 5-axis CAM, factory layout, and more. 
The power of workflows: Center all your work around your Inventor data with integrated CAD, CAE, and CAM.  Connect seamlessly with specialized applications to create a complete product definition.
Now, and into the future: Access the latest capabilities as soon as they're available; whether it's continual enhancements to the products you use today or incorporating new, cloud-based technologies like Fusion 360 into your workflow.
Product Design & Manufacturing Collection

From engineering to production, this collection has all the professional-grade tools needed to extend your current workflow.

Now with Nastran In-CAD for Inventor and HSM CAM included, the Product Design & Manufacturing Collection will enable users to perform advanced simulation, 5-axis CAM, use factory planning and optimization tools - all completely integrated into the Inventor experience.
So where the enitial Product Design Suite provided multiple products that were loosely affiliated and had some degree of data exchange, now you have access to a tightly coupled worflow experience that operates directly inside the Inventor, so that users can stay inside the Inventor canvis as they build their product.
This allows the users to continue detail engineering it, document it, simulate it with Nastran capabilities, programme the machines capabile of manufacturing the parts needed to assemble that product and even plan the production process pipeline for the factory layout using the factory design utilities.
Autodesk Nastran In-CAD 
Autodesk® Nastran In-CAD software, a general-purpose finite element analysis (FEA) tool for engineers and analysts, offers a range of simulation powered by the Autodesk Nastran solver.
Nastran In-CAD offers a much greater variety of simple and complex analysis types such as heat transfer, thermal stress, buckling, fatigue, linear and non-linear statics and dynamics, and multi-physics. 
Autodesk Inventor HSM
Autodesk HSM is an integrated 2.5- to 5-axis CAD/CAM programming solution for Inventor and SOLIDWORKS. Includes Fusion 360 and Inventor Professional.
With HSM Ultimate now included in the Product Design & Manufacturing Collection, you can now get access to 5-axis advanced CNC milling and turning for Inventor and SOLIDWORKS. 
Take advantage of Adaptive Clearing, Probing, Full model associativity, Distributed CAM, Full-featured CNC Editor and Integrated simulation and verification tools all included in the new Product Design & Mfg Collection.
Existing Product Design Collection subscription users will have access to this new Collection from August 7th. And there is no additional cost! All you have to do is log into your Autodesk Account and download your new software from there
Customers not already using the Product Collection have the opportunity to switch their existing seat of Product Design Suite to avail of these new software packages.Contact Procad today to see if you can get access to Nastran In-CAD for Inventor and HSM CAM add-ins for Inventor & SolidWorks as part of your switch options.